Message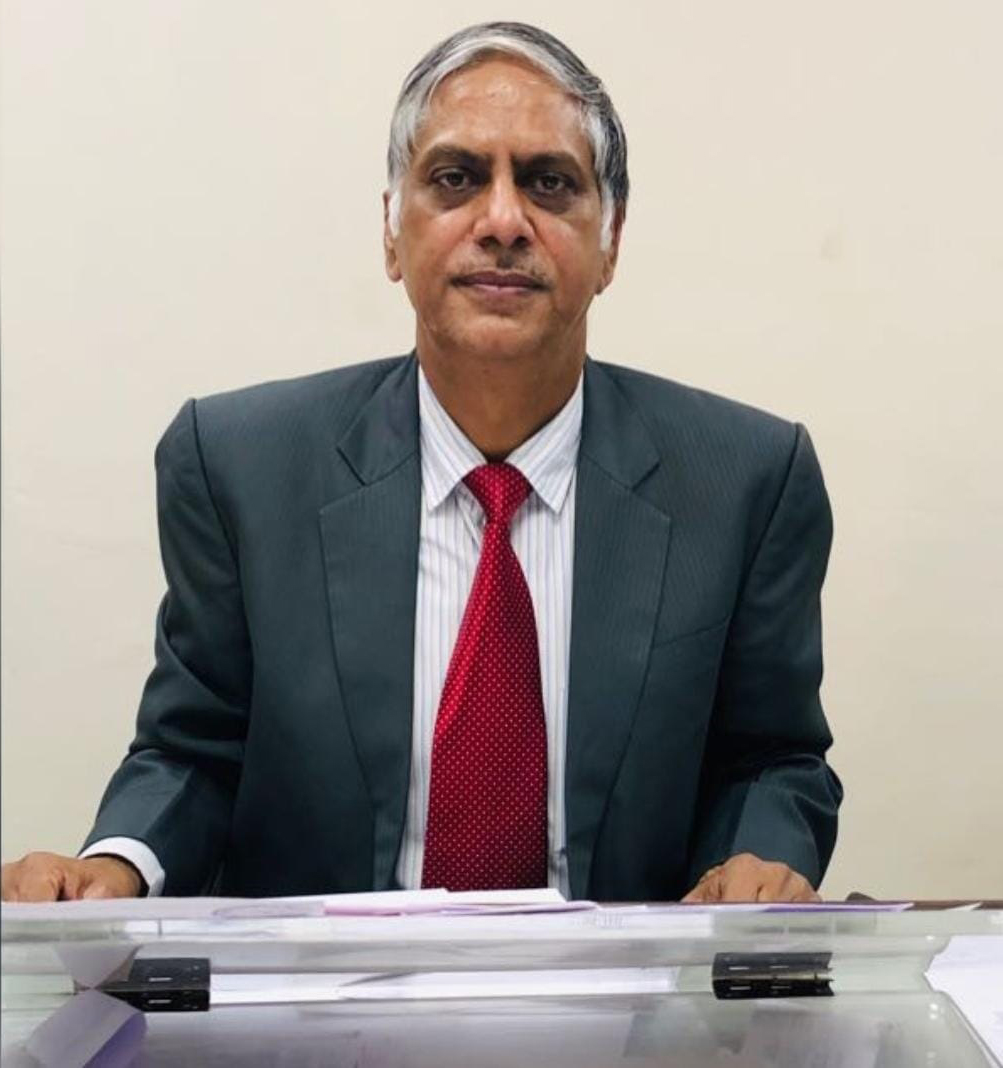 Welcome to the reverberant environment of B.M Law College, Jodhpur. At B.M Law College, we believe in developing high-quality human capital that can walk the sharp competitive edge with determination and grit in the field of law. The foundation of B.M Law College has been fortified with ethics and vision such that it can withstand the weight of globalization of professional education in various areas.
Legal education in India is going through a very exciting phase today. The legal education stands at the crossroads of keeping pace with the emerging needs of humankind alongside the fast-changing trends in governance and the vast economic and infrastructural needs of the nation. As a result, the scenario of legal education in India is becoming more and more specialized with growing opportunities in this field.
The integration of law in the field of corporate management has greatly improved the standard of legal education and has led to an evolved cohesion with the requirements of the economic and corporate world. We at B.M Law College, seek to make it a model by incorporating various suggestions from experts about the blending of law with the need of the corporate and business sectors.
In our country, we have a prodigious pool of young talent, which can shine bright with some expert guidance. B.M Law College is committed to doing that with the help of excellent faculty, first-rate infrastructure, vibrant student life, and stimulating student activities.
Best wishes ...
Prof. (Dr.) Raman Kumar Dave
Profile
With over 33 years of vivid teaching and administrative experience, Dr. V.S. Vyas is ideally equipped to steer an academic institute at its helm.
Having started his career as a lecturer with Mahila Mahavidyalaya 1987, Dr. Vyas diligently climbed up the professional ladder and became Vice-Principal. In the year 2011, he joined as the Dean, Faculty of commerce in MLS Government Girls' College, Jaisalmer, and later worked at SPM Government College, Bhopalgarh.
During his professional career as a professor and as an administrator, Dr. Vyas gathered abundant experience in developing educational institutions. He, as all the good teachers, has been instrumental in shaping the careers of his students.
Academic Achievements:
Doctoral Degree from Jai Narain Vyas University, Jodhpur, in the area of Marketing Management in Service Industry (Titled: Marketing Management in Commercial Banks with Special Reference to Customer Service)
M.Com. Degree from Jai Narain Vyas University, Jodhpur with specialization in Marketing in First Division
LL.B. (Professional) Degree from the University of Rajasthan, Jaipur
B.Com. Degree from the University of Rajasthan, Jaipur
Experience:
33 years of experience of teaching Post and Under Graduates
10 years of experience of teaching MBA Courses in VardhmanMahaveer Open University, Kota (erstwhile Kota Open University, Kota) and Indira Gandhi Open University, New Delhi (IGNOU)
Administrative:
Vice-Principal Mahila PG Mahavidyalaya, Jodhpur
Coordinator, Steering Committee, NAAC Team For Assessment And Accreditation Of Mahila Mahavidyalaya, Jodhpur
Additional Superintendent Examinations, Mahila Mahavidyalaya Examination Centre
Coordinator, Special Study Centre for Women, VardhmanMahaveer Open University, Kota (erstwhile Kota Open University, Kota)
Professional:
Approved Counselor for MBA Courses of IGNOU, New Delhi and VardhmanMahaveer Open University, Kota
Approved Research Guide for MBA Programme of Indira Gandhi Open University, New Delhi (IGNOU) supervising 32 Research projects
Approved Research Guide for MBA Programme of VardhmanMahaveer Open University, Kota supervising 12 MBA Projects
Professional:
Approved Counselor for MBA Courses of IGNOU, New Delhi and VardhmanMahaveer Open University, Kota
Approved Research Guide for MBA Programme of Indira Gandhi Open University, New Delhi (IGNOU) supervising 32 Research projects
Approved Research Guide for MBA Programme of VardhmanMahaveer Open University, Kota supervising 12 MBA Projects
Books and Publications:
Books
Authored "Principles of Business Management" Published by Ramesh Book Depot, Jaipur- Delhi (Hindi Medium)
Authored "Business Communication" Published by Ramesh Book Depot, Jaipur- Delhi (Separate Editions for Hindi And English Medium)
Authored "Business Regulatory Framework" Published by Ramesh Book Depot, Jaipur- Delhi (Hindi Medium)
Authored "Business Communication and Management" Published by Ramesh Book Depot, Jaipur- Delhi (Hindi Medium)
Authored and edited book on Business Management prescribed for students of class XI of Board of Secondary Education, Ajmer
Authored the book on Business Management prescribed for the students of class XII of the Board of Secondary Education, Ajmer
Publications
An article entitled "Commercial Banks Need for Marketing Concept" was published in the Journal of Banking and Finance, Jai Narain Vyas University, Jodhpur
An article entitled "Marketing Management: A need for Commercial Banks" was published in the International Journal of Management (Vol. 1 No. 2 Oct.-Dec.1992)
An article entitled "Organizational Behaviour: A Conceptual Framework" was published in the Journal of Business Administration, Jai Narain Vyas University
Organisation
Organized a day's seminar on Marketing Career for Women and was the Director Seminar
Organized National Seminar on Business Ethics and Society sponsored by the UGC and was organizing Secretary(2-3 Oct. 2009) in the Mahila Mahavidyalaya, Jodhpur